Welcome to StoneFalls Gardens in Henniker, NH
We're not just another greenhouse, but a destination.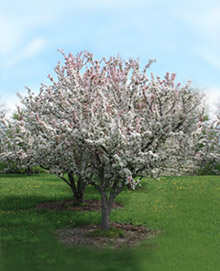 Looking for annuals, perennials, trees or shrubs?
We have over 50,000 in stock. You'll find so many choices for every garden, from moist shade to full sun locations. And, many of them are propagated right here at StoneFalls Gardens.
We carry over 1000 mature shrubs, vines and trees, including ornamental, weeping, flowering, native, shade producing and fruit bearing (hardy to zone 4) at our 10-acre Plant Nursery.
We also make our own compost on-site. It is available along with mulch and loam for pick-up or delivery. Typically, we deliver within a 30-mile radius of Henniker, NH.
WE DO DESIGN CONSULTATIONS!
Stop in or call us at 603.428.6161.
Come inside and stroll through our Four Greenhouses filled with annuals,herbs, vegetable plants and hanging baskets. Next, you can explore our Pottery House where you'll find a large variety of plant pots from terra-cotta to beautiful glazed pieces.
Then stop by our Garden Shop for unique and whimsical gardening gifts, garden art and artists' pieces.
Display Gardens
One of the best features of StoneFalls Gardens is our display gardens.
We invite you to take a stroll through them to get inspired and gather ideas for your own gardens.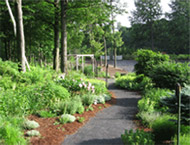 Stonefalls Gardens is opening on April 1st, 2014.
We're taking orders for bareroot up to April 10th!
Get your order in and save 50% on your bareroot order.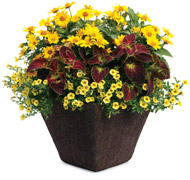 Art in the Garden
We have a nice collection of cement benches, birdbaths and fountains that would make terrific focal points in your garden.
We also have some exquisite glass pieces that would be stunning in your yard!